Being a family owned and operated roofing company isn't easy. Through many trials, we have perfected our roofing and siding services. Since the start of our journey in 1951, Signature Exteriors has fulfilled over 20,000 roofing and siding projects. We have fixed roof and gutters, done roof replacement, and so many other services.
We put our values of honesty, integrity, and hard work into all of the jobs that we do. This is how we became Fairfield and Westchester's longest established siding and roofing contractors. We try to stay up with the latest technology and installation practices to ensure you get a high-quality finish.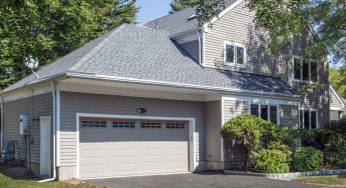 You will not find another roofing company that provides replacement service in surrounding areas as we do. Signature Exteriors provides roofing, siding, and window work with free estimates. In order to stay at the top, we use the industry's highest-rated roofing materials.
GAF products are proven to be the best roofing material. They come in plenty of different colors and styles to match the aesthetic of your home. Our roofing service comes equipped with attic ventilation, and weatherproof protection which means your attic will stay moisture proof. Your GAF roofing system is guaranteed to last decades due to the multiple layers of protection and the hefty material.
GAF is also the only roofing material that has the Good Housekeeping Seal Of Approval which means additional warranties. We have perfected the installation process and will give you a better value than any roofing company.
Over the last seven decades, we have installed siding for over 10,000 homes. One of the reasons we have been doing this for so long is because we use only the best siding materials. We ensure quality work while simultaneously treating our customers right.
The last of our services are the windows. We were chosen by one of the country's biggest window companies as the dealer of their product line. A widely known company by the name of Renewal Anderson contacted us about being their sole window seller.
Since then, we have elevated our window installations and can proudly say that we install the best windows on the market. Renewal By Anderson is the peak of window performance, beauty and energy efficiency.
To help your budget, you do not have to pay upfront. We give you the ability to finance any of our services. We have very flexible options to help fit our services into your monthly budget.
Our financing partners keep the requirements lenient for those of you trying to rebuild your credit. You are still able to enjoy the luxuries of a beautiful home exterior with no risk involved.
We are a roofing company that holds ourselves accountable. We stick to our promises and remain in touch if something goes wrong with the services provided. To improve the look of your home, visit our website to check out our gallery.
---
Filed Under:
Blog
/ Tagged As:
roofing, roofing company